by David Heska Wanbli Weiden
For fans of the movie Wind River, you definitely won't want to miss this unputdownable novel. When heroin finds its way onto the Rosebud Indian Reservation, local enforcer Virgil Wounded Horse is tasked to figure out who is bringing the drugs onto the reservation and how to stop them while ensuring the safety of his family. 
[F W417, CD Book, eBook, eAudio]
This novel recounts the experiences of a young woman living through a global pandemic: a story of office politics, survival, and grief. Severance is certainly a harrowing read at this point in time, but it's also comforting to follow along with a narrator experiencing a world that looks a lot like ours—with a post-apocalyptic twist.
This debut novel tells the lived experience of a Vietnamese family who settles in New Orleans in 1978 all the way to the arrival of Hurricane Katrina in 2005. You will also find this book on President Obama's Favorite Books of 2021 list!
Yetu is the historian. She remembers so her people can forget. She remembers the slave ships, the first mothers, and she remembers drowning. In remembering she loses herself, and in forgetting she loses everything. This short book, under 170 pages, uses fantasy to explore difficult historical roots.
A story which weaves back and forth in time, following the heartbreaking life of Kya, a girl growing up along the swampy coastline of North Carolina. Abandoned by everyone, she learns to survive alone at a very young age. The story follows Kya as she gets older and makes contact with the sometimes rewarding and often scary world of other people.
[F O97, Large Print, CD Book, Playaway, eBook, eAudio]
Humans have taken to hibernating during long, brutal winters, and the majority of the slumbering society is monitored by winter consuls. The book's protagonist is working his first year as a consul, and there are several cultural upheavals that he and his colleagues contend with during an especially chaotic and dangerous winter. Fforde's style reminds me of Terry Pratchett's – satirical, funny, and clever.
Murderbot is a machine/human hybrid built to serve as security for rent, often thought of as no more than a piece of equipment. When it hacks its own programming to give itself free will, instead of pursuing revenge, it decides it just wants to be left alone so it can binge-watch shows and forget about the galaxy's woes. Starting with All Systems Red, the novellas in this series are short, fun, and deeply human stories told from Murderbot's endearing first-person perspective.
A teenager who travels with her merchant guardian learns that she's a wizard and must travel to her country's capital city for mandatory training. Instead, she's whisked away by an estranged family member to learn from an exile with dark secrets. This is the first book in an ongoing series, The Price of Magic, following protagonist Gwyn's descent into a centuries-long battle between gods and humans.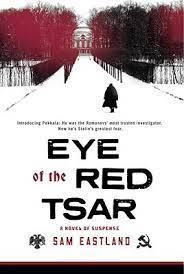 Once an investigator for Tsar Nicholas II, Inspector Pekkala was imprisoned by the Bolsheviks in Siberia before taking on work for Joseph Stalin. This is the first of a fascinating historical thriller series that takes place from the days of the tsars through WWII.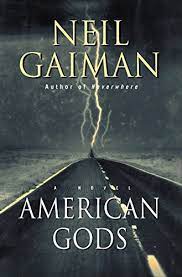 Everything Gaiman touches turns to gold, and this book is no exception. This story made me nostalgic for many a family vacation filled with stops at roadside attractions and cheap yet wondrous American landmarks.
[F G141, CD Book, eBook, eAudio, Graphic Novel]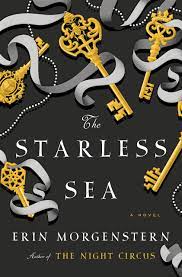 This is a delightful urban fantasy that blurs the line between reality and dream.
[F M851, CD Book, Playaway, eBook, eAudio]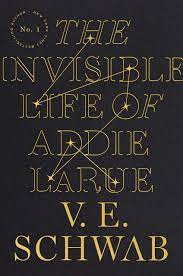 The Invisible Life of Addie LaRue
This was on the bestseller list for good reason as a fantasy that spans several lifespans (or just one magical one). It deals with the devil, an immortality curse, and a love story. Schwab included it all.
[F S398, YA S398, CD Book, eBook, eAudio]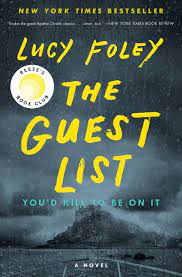 The best way to describe this is as an adult version of Clue. Each chapter changes the first person perspective of a handful of characters, which was disorienting at first, but I can't think of a better way to tell this tale. 
[F F663, CD Book, eBook, eAudio]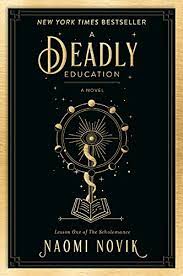 Told from the viewpoint of a junior named Galadriel, this story takes place in a magical secondary school called The Scholomance. It's no Hogwarts, though. Students die on a regular basis and must find ways to survive malevolent entities as well as one another. Smart and funny, A Deadly Education is the first in a trilogy. I'm looking forward to reading the second (The Last Graduate).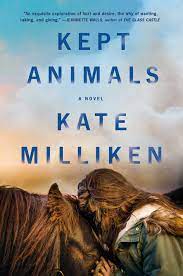 This debut novel is a dual time line coming-of-age story of mothers, daughters, horses, and betrayal, set in the 1990s but narrated from the present. There are a lot of issues – family dysfunction, sexuality, fitting in, navigating class, and the consequences of choices and the reverberations of trauma. The pace is a little slow, but there is an underlying tension with a shocking ending that brings the story together.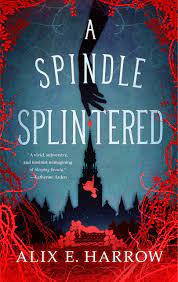 Zinnia has always admired Sleeping Beauty, because in the story the girl wakes up. Zinnia won't, as no one with her terminal illness lives long past their 21st birthday. On Zinnia's 21st birthday, however, her friend gives her the full Sleeping Beauty experience with unexpected results as she falls through worlds and meets a Beauty about to fall asleep and just as desperate to escape her fate.  This short read, under 130 pages, can be easily finished in a single evening.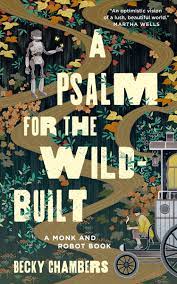 A Psalm for the Wild-Built
In a utopian future, a Tea Monk strays from the beaten path to try to find themselves and instead becomes the first human in generations to encounter a sentient relic from their civilization's industrial past. This slow paced solarpunk book is short, but big on ideas as the Tea Monk struggles to answer the robot's question "what do people need?".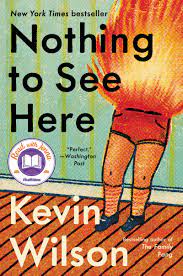 Lillian's wealthy, former best friend from boarding school asks her to care for her twin step-children, and with nothing better to do she agrees. The twist is that the two spontaneously combust when under stress (with no damage to themselves). The bond Lillian forges with the children over a summer is unlike anything she's known. It's a surprisingly sweet, often very funny, and sometimes more-than-a-bit-quirky story.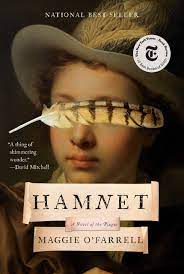 A tender, beautifully-written fictional account of what may have inspired Shakespeare to write Hamlet.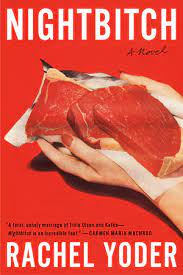 Nightbitch is a fierce, mystical, wild and sometimes disgusting but so hard to put down story of the depths of what may happen to those who find themselves in the role of stay-at-home mother.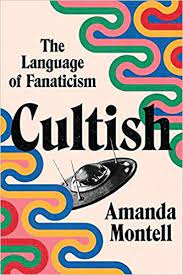 Cultish: the Language of Fanaticism
Ever wonder why people drink the proverbial kool-aid when it comes to cults? Montell lays out the definition, psychology, language, and allure of popular cults.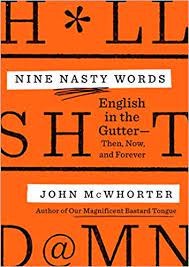 Nine Nasty Words: English in the Gutter: Then, Now, & Forever
How did cuss words become cuss words? World-renowned linguist John McWhorter takes us on a journey through nine of the most common swear words in American English, including their history, and the reason why they are so taboo.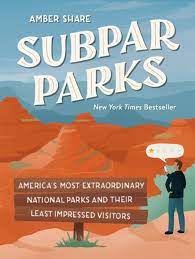 America's Most Extraordinary National Parks and Their Least Impressed Visitors
Based on the popular Instagram account, this book features many of the country's national parks and occasional responses to them, such as one visitor's response to Yellowstone National Park: "Save yourself some money, boil some water at home." This is a humorous read with terrific information about the variety and grandeur of our National Park system.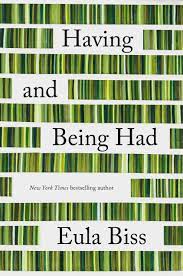 A thought provoking series of personal essays that challenge the logic of late capitalism. As a successful participant in capitalist pursuits, Biss reveals her inner struggles and resentment to the very system that provides her with the comfortable life she has. Much like Biss's other writing, this book will give you something to think about and make you question where your values come from.
[306.3 B623, eBook, eAudio]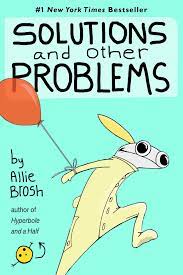 Solutions & Other Problems
Allie Brosh returns with her signature style of combining cartoons, short stories, and absolutely brutal honesty into what, more than anything, reads like a children's picture book. However, the subject matter is anything but. While telling silly tales of strange neighbors and the struggles of modern adult life, Brosh slowly circles the story of what I have to assume is the most traumatic event she has ever endured and the journey she had to take to resist letting it totally implode her life. She continues to be a trailblazer for those of us who struggle to fit in even at the best of times.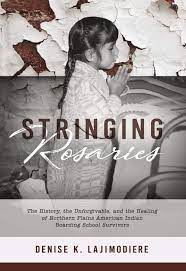 the History, the Unforgivable, and the Healing of the Northern Plains American Indian Boarding School Survivors
It is comforting to pretend that the crimes committed against native people on our continent happened a long time ago and far, far away. The naked truth is they happened in our own backyard much more recently than most of us would like to admit and, in many ways, linger on into the present day. In this book, Denise Lajimodiere looks at the American Indian boarding schools of the Midwest and the damage they caused, not just to cultures and identities, but also to family dynamics and relationships.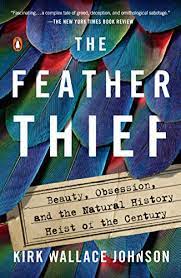 The Feather Thief: Beauty, Obsession, and the Natural History Heist of the Century
A true crime tale of a flutist, fly tier who becomes obsessed with rare and beautiful feathers. Kirk Johnson expertly incorporates history of science with the contemporary hidden world of fly tying and the desirable feathers they trade in. A compelling story that gives a glimpse of a world that is hidden from outsiders.
[364.162 J68, eBook, eAudio]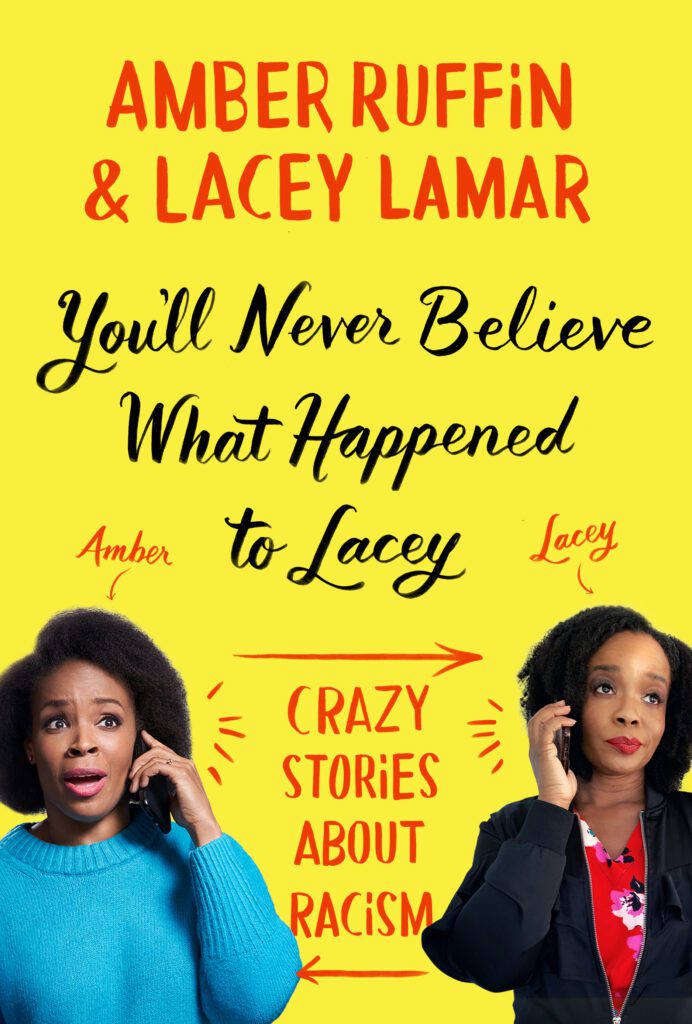 You'll Never Believe What Happened to Lacey: Crazy Stories About Racism
by Lacey Lamar & Amber Ruffin
I have never read a book where I have been as horrified or as entertained as I was reading this one. Somehow, Ruffin and Lamar manage to take the incredibly difficult discussion of racism (especially in the workplace) and leave you crying tears of laughter. Would highly recommend (especially the audiobook!).
[818.602 R923, eBook, eAudio]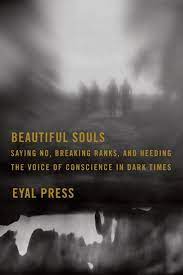 Saying No, Breaking Ranks, and Heeding the Voice of Conscience in Dark Times
It's often easy to become mired in the question, "What makes otherwise ordinary, sometimes painfully-boring people agree to be a part of monstrous deeds?" Beautiful Souls approaches that question from a different direction: What drives otherwise ordinary people to follow their moral obligations and face down institutions of power even when it often results in their own downfall? In many ways this book was a balm I needed after the last two years, but it also encouraged some uncomfortable self-reflections on how easy it is to be silent and apathetic when others are in need.
[179.6 P935, eBook, eAudio]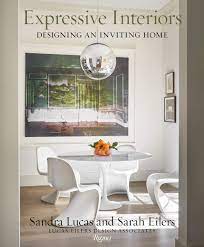 Expressive Interiors: Designing an Inviting Home
This lovely book touches on topics such as scale and proportion, color and light, and pattern and texture. Their imaginative approach to creating expressive living spaces shows in the lavish illustrations and informative writing.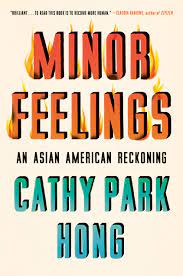 Minor Feelings: an Asian American Reckoning
This is a fascinating examination of race and general life written by a graduate of the writing program at Iowa.
[eBook, eAudio, (on order)]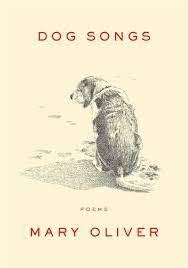 Dog Songs: Thirty-Five Dog Songs and One Essay
Mary Oliver's poetry is both down to earth and expressive. These poems are tributes to dogs she has known, and made me both laugh and tear up. Anyone who has owned a dog will be able to relate to this book. 
[811.54 O48, eBook, eAudio]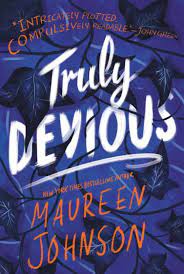 Stevie Bell, a true-crime aficionado, begins her first year at a private school in Vermont and is determined to solve the cold case involving the kidnapping of the founder's wife and daughter nearly a century before. When one of her classmates is killed, Stevie has two, somehow possibly related, mysteries to solve, all while navigating her diverse relationships with fellow students and the increasing tensions surrounding the recent death. First book in a trilogy.
[YA J68, CD Book, Playaway, eBook, eAudio]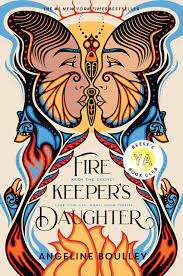 The Firekeeper's Daughter
Daunis Fontaine lives in two worlds.  It's not just her self-imposed divide between Hockey World and Real World, but also her very real straddling of the line between her Ojibwe tribal heritage and her life as the granddaughter of one of the old money white families in her Upper Peninsula town.  But all of Daunis's carefully built walls come crashing down when Jamie Johnson moves to town.
[YA B764, CD Book, eBook, eAudio]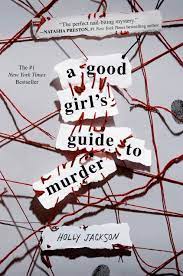 A Good Girl's Guide to Murder
This was a really fun teen mystery—a good full audio production.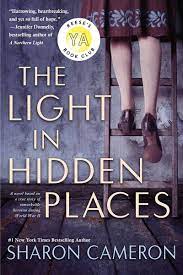 The Light in Hidden Places
The extraordinary story of Stefania Podgorska, a Polish teenager who chose bravery and humanity by hiding thirteen Jews in her attic during WW11.  An amazing novel based on a true story.
[YA C182, Playaway, eBook, eAudio]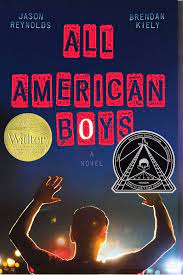 by Jason Reynolds & Brendan Kiely
This is a powerful and timely book about racism and police brutality, friendships and doing the right thing. It is told from the perspectives of two boys, one black and one white, and shows that while not all police are bad, but there is an unbalance of power. The characters are complex and there are no easy answers. This should be required reading in high schools.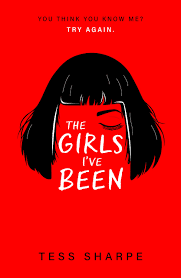 The plot of this face-paced read takes place during a bank robbery in which Nora, her ex-boyfriend, and new girlfriend are being held hostage and in flashbacks of what has lead her here.  Nora's childhood was a series of identities she has been instructed to assume by her con-artist mother in order to assist in the next con.  If you like suspense, strong female characters, and action wrapped in a fun teenaged voice, this is for you!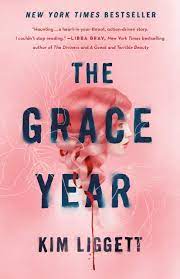 This book is an exciting mix of horror, survival and the best of YA dystopias.  It really is like a darker, more feminist version of The Hunger Games.
[YA L723, CD Book, eBook, eAudio]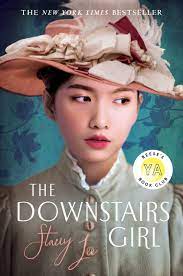 This is a thoroughly entertaining story with heart.  It allows us to look into the complicated past of the U.S. especially with regard to race and feminism.  The Downstairs Girl is a beautiful book and will be difficult to put down once you begin.
[YA L481, Playaway, eBook, eAudio]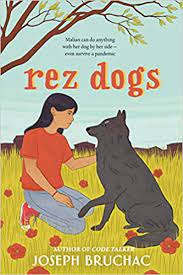 In this recent middle-grade novel by Abenaki author Joseph Bruchac, gentle verse tells the story of 8th grader Malian as she shelters in place with her grandparents on their Penacook reservation while her parents are back in their Boston home. Her grandparents' traditional stories are woven with the current world, and while attending school online with the reservation's unreliable internet, she shares with her classmates the past and present atrocities experienced by indigenous peoples. I adored this book and highly recommend the audiobook.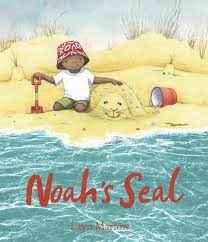 As Nana repairs her sailboat by the ocean, Noah plays in the sand, dreaming of the time when they can sail out to watch seals. Imagining the outline of a life-size seal in the sand he's tossed, Noah proudly carves a seal's body until a storm causes Nana and Noah to take shelter under a tarp in the sailboat. When the storm is gone, so is Noah's seal, washed out to sea. Bravely Noah tells Nana it must have swum away. Since her repair is finished, Nana proposes a sail for the next day. Noah has a better idea, as a seal, surely the one he carved, shows them the way to his dream. A delightful celebration of childhood imagination and family love!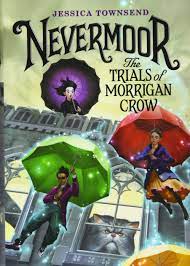 World-building fantasy series for middle grade readers through adults. Morrigan Crow has had a dark life until she learns she is special in a positive way rather than being cursed as she has always been told. The series takes you through her new life as part of the Wundrous Society, whose members all have special "knacks" that help them contribute to their world. Full of light and magic, what it really means to be family, confidence and growth – an original contribution to the genre.
[JF T748, CD Book, eBook, eAudio]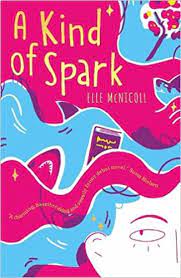 Addie is an 11-year-old autistic girl who learns of her hometown involvement of the witch trials that took place centuries before and seeks to set up a memorial for the victims. This middle grade novel is OwnVoices with disability representation and is a must-read for all ages.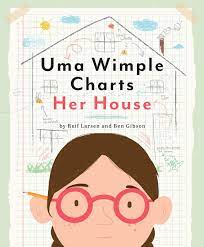 Uma Wimple Charts Her House
Uma passionately keeps track of her thoughts and observations in charts, such as moon phases and the possibility of werewolves, who holds hands in the park, and even the evolution of her teacher's mustache and beard. It is in her teacher's class that a miracle happens. Mr. Easley gives students Uma's dream assignment – chart your home. Uma, practiced in the art of charting yet overwhelmed by the colossal possibilities, sets her mind to considering exactly what makes a home. Readers ages 6 to 99 will surely enjoy spending time inside Uma's brain as, encouraged by her brother, she thinks, draws conclusions, and finds her way home.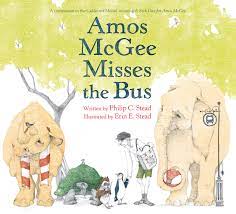 Amos McGee Misses the Bus
Amos McGee is back! Over a decade ago readers met Amos, a kindly zookeeper keeping special traditions (chess with the elephant, races with the tortoise, quiet time with the shy penguin, a handkerchief for the rhinoceros) with his good friends in A Sick Day for Amos McGee. In this companion book Amos lays awake most of the night, excitedly planning an outing for his friends. Sleep-deprived and groggy the next morning, Amos McGee Misses the Bus to work, arriving late and tired after a long walk, losing things along the way. The five friends know how to help after suggesting that Amos enjoy a nap, never suspecting that Amos McGee has another surprise in store! Readers will enjoy revisiting the Caldecott Award-winning A Sick Day for Amos McGee before relishing Amos McGee Misses the Bus. Thank you Philip and Erin Stead for a memorable return to Amos McGee and friends!