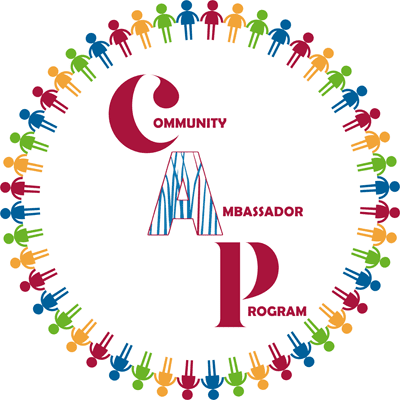 The Community Ambassador Program is a network of diverse community members who represent and serve as a voice and connection point between neighbors and vital resources and local services. Through inclusive community engagement and neighborhood-scale initiatives, we identify unmet needs of underestimated communities and collectively build systems of support.
Meet Your Community Ambassadors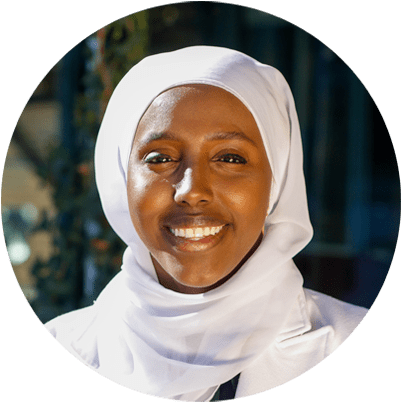 English, Oromo, some Swahili & Amharic
Samira Abdalla is Coralville's Community Resources Navigator (CRN).  She helps individuals and families access resources that are available in the community. Samira connects library visitors who face challenges—like economic, language, and cultural barriers—to local programs and basic needs like food, health, transportation, housing, and material goods.
Samira also works with the Coralville Community Food Pantry and other community partners to develop a Community Ambassador Program.
Samira is a recent Masters of Public Health graduate from the University of Iowa. Samira's family is originally from Ethiopia, and she has called the Coralville/ Iowa City area home since 2007.
English, French, Swahili, Lingala & Kirega
Bijou Maliabo has been an outspoken community activist for more than 10 years now. She is well known as an advocate for immigrants and refugees across Iowa and has spent most of her waking hours serving the communities of Eastern Iowa in any way possible. Her passion for serving others has ushered her into leadership for several non-profit and social justice groups including The Human Right Commission, The Congolese Health Partnership (CHP), Program Management Plus with the University of Iowa for Refugees, The Center for Worker Justice (CWJ), JCAHC & The UNA-Johnson County chapter. She has also lent her professional ability to speak 5 languages to the school district, Iowa Human Services, the Johnson County court system, and multiple police precincts in the area. She is deeply passionate about helping others and serves as a mentor for multiple youth across the nation and abroad. She is eager to use her voice and employ her experience to empower others and inspire change by supporting others and giving back to the community.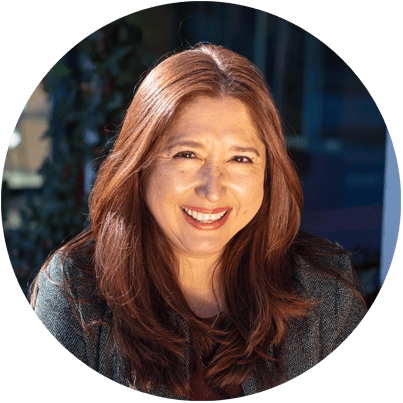 Jessica is a physician and was born and raised in Guayaquil, Ecuador. She is married and has two kids. She has been living in Coralville for 16 years. Currently, she is teaching Medical Spanish at the University of Iowa. She also teaches Spanish as a volunteer at the Iowa City Senior Center and is the Co-president of the Iowa City International Women's Club.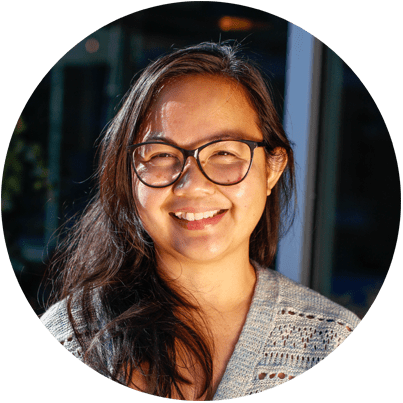 My name is Omega Dancel and I am one of your new Community Ambassadors in Coralville. I am an immigrant from the Philippines and I have been residing in Coralville for 30 years. I am an alumni of West High and the University of Iowa. This is my 9th year working as a paraeducator at West High. I find it rewarding to help students with special needs succeed and earn their diploma. As an immigrant of this country I am grateful for all the support I have received throughout the years. I feel that it is now my turn to pay it forward to our community to serve as your ambassador. I am an active volunteer at the Coralville Food Pantry and West High Supply. I look forward to getting to know you all and hope I can be of service to you.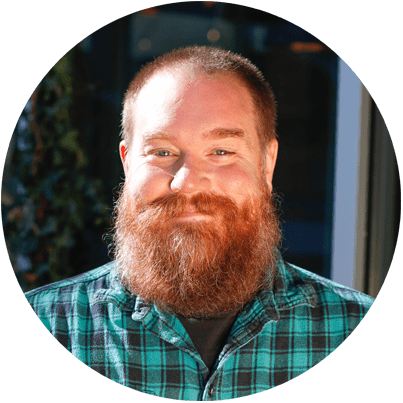 Ryan has lived in Coralville with his wife and son for over 6 years, and he has been a student and/or employee of the University of Iowa for the last 18 years. During that time, he has enjoyed helping international students find the resources they need to feel welcome and included in our community. He's excited to extend that help to any of his fellow Coralville residents who may need support through CAP.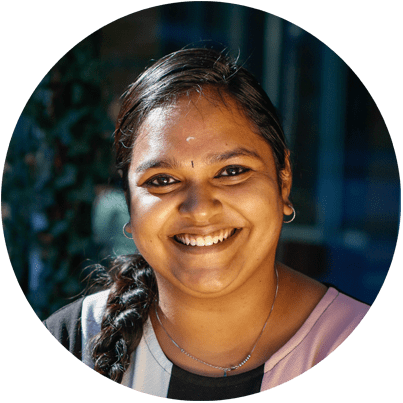 Shri Vishalini is an Indian girl new to town! (yes, she just moved here a few months ago). Shri Vishalini is a graduate student at the University of Iowa and is a new member of the Community Ambassador Program. Shri Vishalini's ideologies include: every person has good qualities, and should not be judged by their bad habits alone; seeking positivity and goodness is everything; and Shri Vishalini is on a quest for knowledge, positivity, and happiness and urges you to join her. Shri Vishalini is fluent in English and Tamil. She loves to read, dance and listen to music. Shri Vishalini might be new to the community, but she would be happy to support the community in all the ways possible.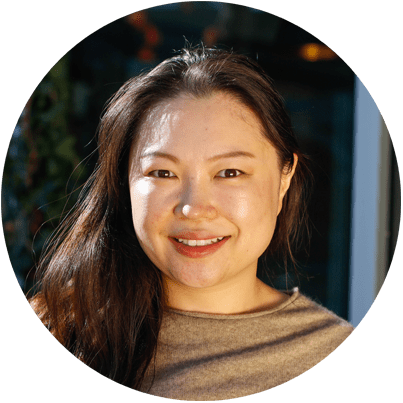 English, Mandarin Chinese
Qing Xu is a composer, a pianist, and currently a graduate student at the University of Iowa. Her compositions draw inspiration from literature, philosophy, and religion with extra attention toward loving and giving and acoustically and spiritually sympathizing with her audience.
While studying at the University of Iowa, Qing serves as a graduate representative on the Equity, Diversity, Inclusion and Belonging committee at the School of Music. She hopes to help others in the community by volunteering energy and skills. In her leisure time, Qing enjoys cooking, taking pictures, gardening, and traveling with her husband.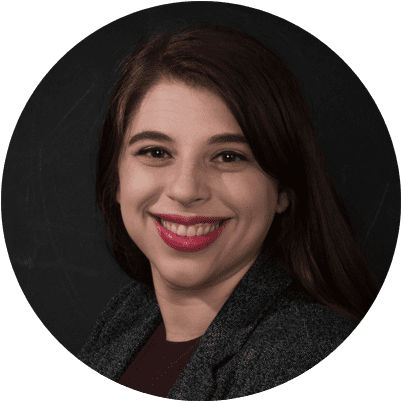 Hello, my name is Mallory, and I am passionate about education! I currently work at Kirkwood Community College as a program director and am a graduate student at the University of Iowa studying educational policy and leadership. If you or someone you know is interested in starting college or has questions about school, I would be happy to connect you to helpful resources in our community.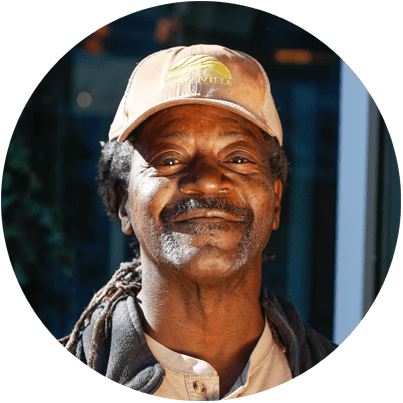 Hi I'm Rob Rogers first moved to Coralville in the early '80s
I have five kids, four of whom I mostly raised by myself and four grandkids. I've worked as an industrial mechanic, an automotive mechanic, behavior disorder counselor and even had my own small building maintenance company with a contract with University of Iowa. So if you need something fixed call me before you spend your money. I've been volunteering in my community since my kids were little. Years ago bullet volunteer of the year by the University of Iowa School of the Wild Program, once on HACAP commission, former Coralville firefighter and recently vice chair of the Coralville Food Pantry. Just to name a few. So for me it's a real honor to be teamed up with all of you and I look forward to helping and learning a lot.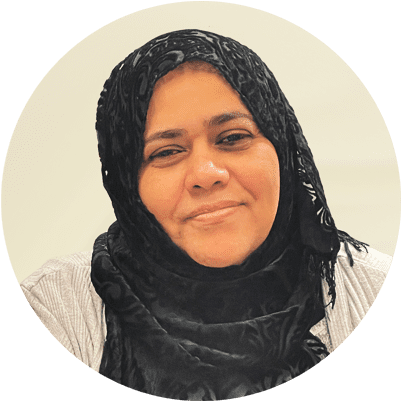 Hello, my name is Rehab. I am originally from Sudan. I studied civil engineering in Sudan University for Science and Technology, I have also attained an Associate's of Art degree from Kirkwood community college. I work as a para educator at Coralville Central Elementary. I have been a Coralville resident for three years and have two daughters. I am a new community ambassador and I am happy to be part of the community ambassador team. I am hoping to help community members who need it and connect them with resources in Coralville.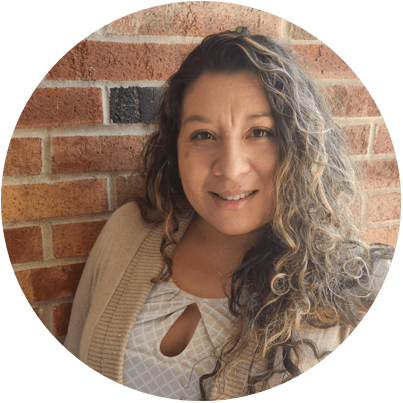 Jensy Vasque is fluent in Spanish and English and has experience working with diverse groups of people in the community. Jensy works for the Iowa City Schools District as a paraeducator.
Jensy joined CAP to help people in our community and be the bridge that connects people to vital resources. As once a newcomer to Coralville, Jensy understands the challenges of adjusting to a new environment and wants to be a resource and support system for other newcomers.