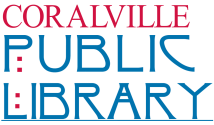 Evolution of the "New Normal" in Library Services and Collections at the Coralville Public Library.
The constraints of the Pandemic inspired new ways of offering Library services to the community. Here is a glimpse at the expanded outreach and library offerings that have grown out of this experience.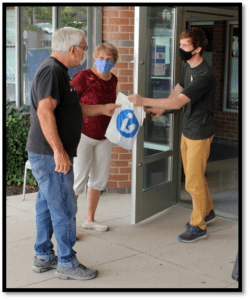 Curbside services continue even with the Library being reopened to the public.
Curbside service was made easier by our new app, which has a "Click and Collect" feature. The app also allows patrons to store their card, check their account, browse the catalog, place holds, view our calendar, and access our online resources.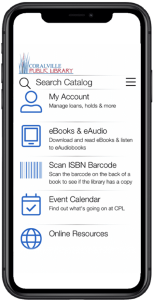 There are no late charges on materials, except for laptops and hotspots. We want to ensure equitable access to our resources. Fines tend to penalize the most vulnerable individuals and families.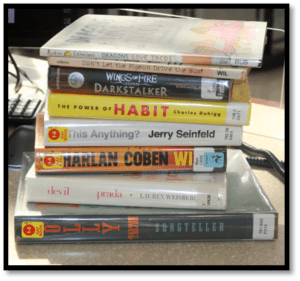 Expanded Readers' Advisory
Book Bundles for Children
Surprise Stacks for Teens
Personalized Book Recommendations for Adults with an online form
Expanded eMedia with New Service

Hoopla offers simultaneous use, meaning there is no wait for holds!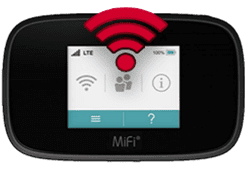 We increased our mobile Internet Hotspot collection to 86 devices that checked out over 1,000 times in 2021 and nearly 300 times already in the first quarter of 2022.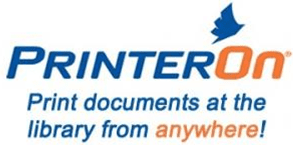 We implemented mobile printing in 2021 so patrons could send print jobs from home or from their own device in the library. Printing has been free.
Our 8-year-old website was retired and the new website was launched on February 16, 2022. It is more mobile-friendly and meets new web and accessibility standards.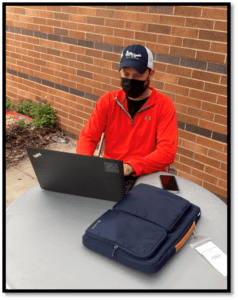 Twenty laptops are now available for Coralville and rural Johnson County residents to check out and take home for two weeks at a time. There are 5 more available for public use in the library.
The suite of public internet computers in the West Wing of the Library has been updated to Windows 10 and Office 2019. In the first quarter of 2022, there have been over 2100 public computer sessions.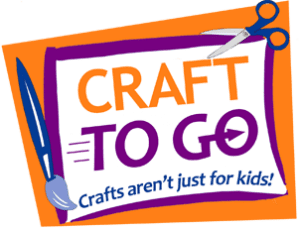 Through 2021 and into 2022, we have been offering Craft Kits for all ages, from preschool to adult, to take home and complete. These have been very popular.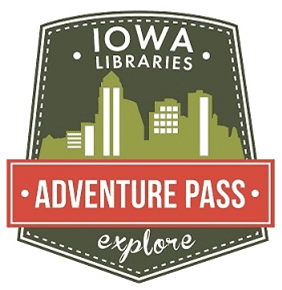 CPL is getting involved in the Adventure Pass Program. We will partner with CCPA to provide tickets to every production that can be "checked out" from the library. Passes to many other venues around Iowa will also be available.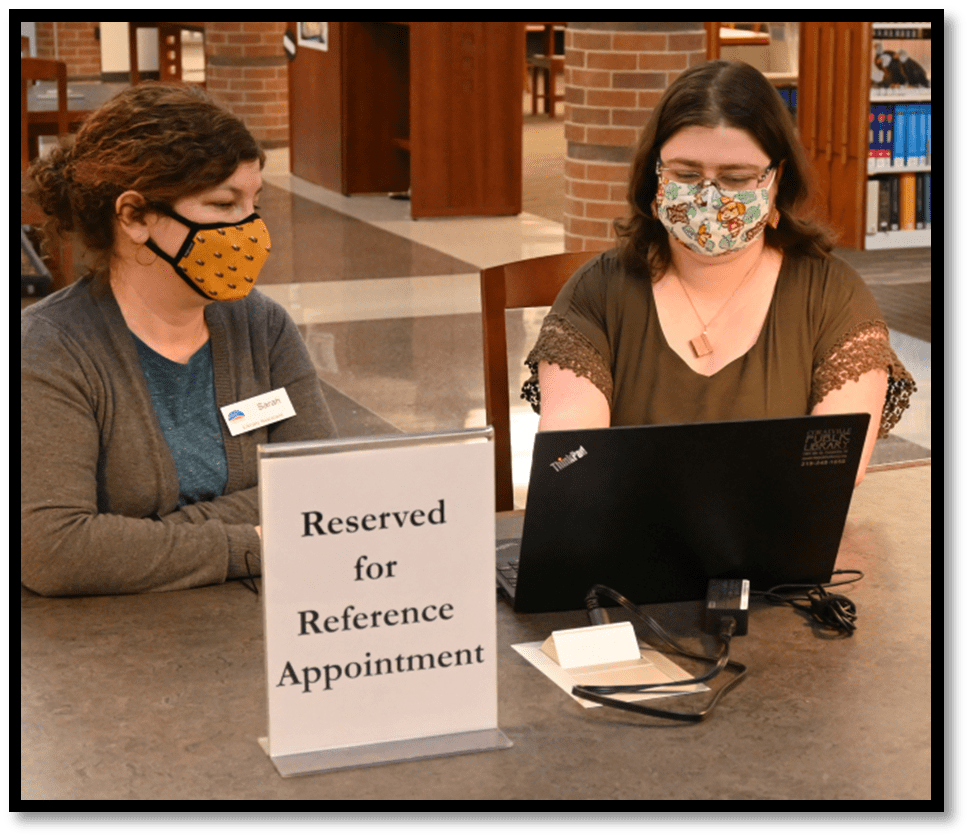 In April of 2021, the Iowa Finance Authority launched the Iowa Rent and Utility Assistance Program. Reference Librarians spent numerous hours assisting families facing financial hardships fill out the unwieldy application. Librarians also helped with Johnson County's Direct Assistance Program applications. 
We hosted and helped with seven vaccination clinics.
Free Mobile Health Clinics
We hosted the University of Iowa's free mobile medical clinic 11 times, serving hundreds of people.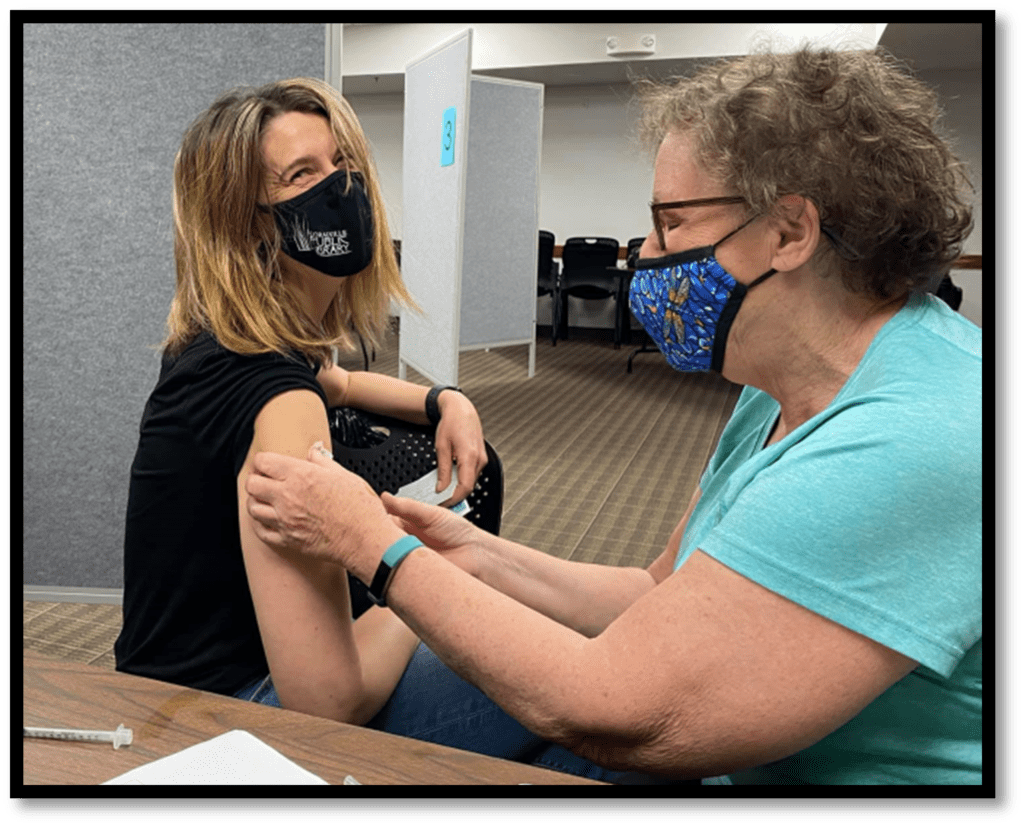 Social Work Practicum Student
Our social work practicum student from the University of Iowa was a considerable help with the Rent & Utility Program and the Vaccination Clinics.
English Language Learning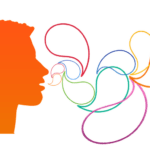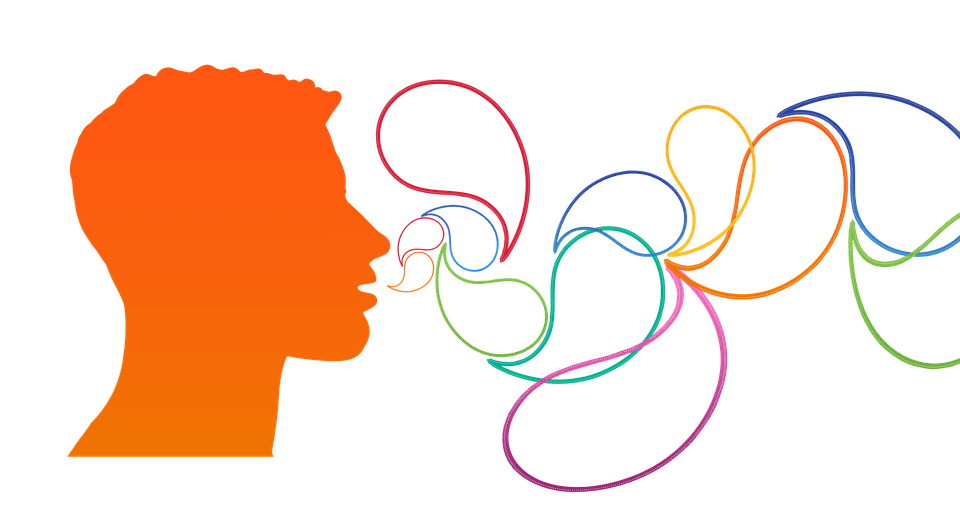 We have expanded our English Language Learning Classes.
We have purchased more books for new adult readers, and are looking into adding a multilanguage browsing collection.
We subscribe to a live, online translation service that has proven to be invaluable in helping with Rent Assistance and other reference transactions.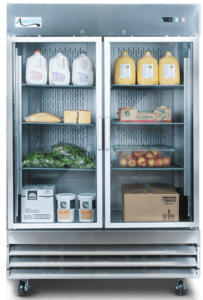 The Library has a partnership with the Coralville Community Food Pantry, resulting in a Community Fridge and shared Community Resource Navigator.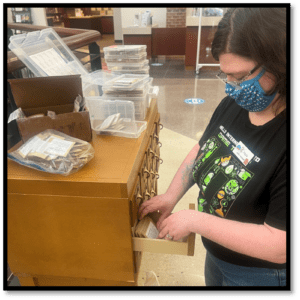 In April of 2021, CPL began offering a Seed Library which has grown considerably this spring due to the many seeds that were saved and donated back. 892 seed packets have been put out so far this year for patrons to take.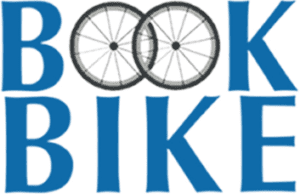 The Library received  funding from the American Rescue Plan Act Grants for Libraries and sponsorship from the CPL Foundation to purchase a Book Bike. This will be used to promote the library and take materials and services to people to don't come to the library. This summer it will make appearances at Fourth Fest, Farmers' Market, Fifth Street Social, and under served neighborhoods.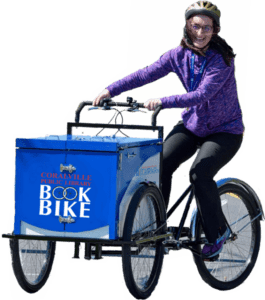 Dolly Parton's Imagination Library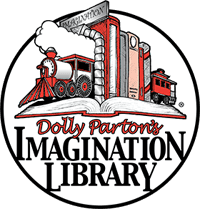 CPL, the Library Foundation, and Friends of the Library have partnered with Dolly Parton's Imagination Library to increase opportunities for children ages 0-5 in Coralville to enjoy books at home. Children are registered for free and receive books in the mail delivered monthly. Since the launch on February 2, 2022, 250 children have registered, with 460 books mailed out.
We are developing collaborative programming with the Iowa Children's Museum including a recent IMLS/BCM Early Literacy grant award.
We recently saw the return of access to youth computers, baby garden, hands-on interactive furnishings and collections, as well as a full range of soft seating.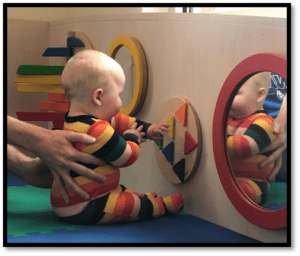 The Coralville Public Library Children's Department has expanded our outdoor programming and activities during the summer months.
We've had storywalks both indoors and out. This is a literacy boosting project that places an illustrated children's book page by page along a walking route.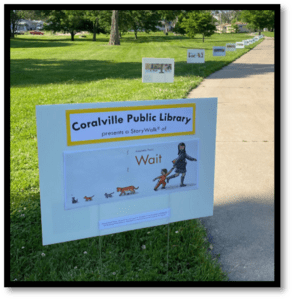 We are currently upgrading the Library Café space — replacing worn fixtures and furnishings to create an inviting, more flexible space for the community that is naturally integrated with the Library. It will house the Community Fridge and Community Resource Navigator.
The badly worn furnishings in the Teen Area are being replaced, obsolete AV and IT equipment is being upgraded, and we are expanding the shelving.
We are exploring the addition of a small, flexible, multi-use space in the West Wing. The plan is for it to incorporate maker space activities, study groups, youth and adult programs, and community group use. 
Friends of the Coralville Public Library
The Friends of the Library continue to raise money through their booksales, but have changed to a successful "pay what you want" pricing strategy. 
They have been increasing their outreach by providing gift books to the Food Pantry and to the IMCC Correctional Facility, and funds to Coralville Central and Kirkwood Elementary to bolster access to book fairs and other literary activities.
The Teen Advisory Board has been collaborating with the Friends to get children's books and board games to the Food Pantry during the holidays. The Friends annually present the Teen Service Award to a high school senior who has shown outstanding leadership and volunteerism to the Library.