Coralville 150 Rich History Bright Future Series "Life and Times"
March 26 @ 12:00 PM

-

5:00 PM

CDT

Free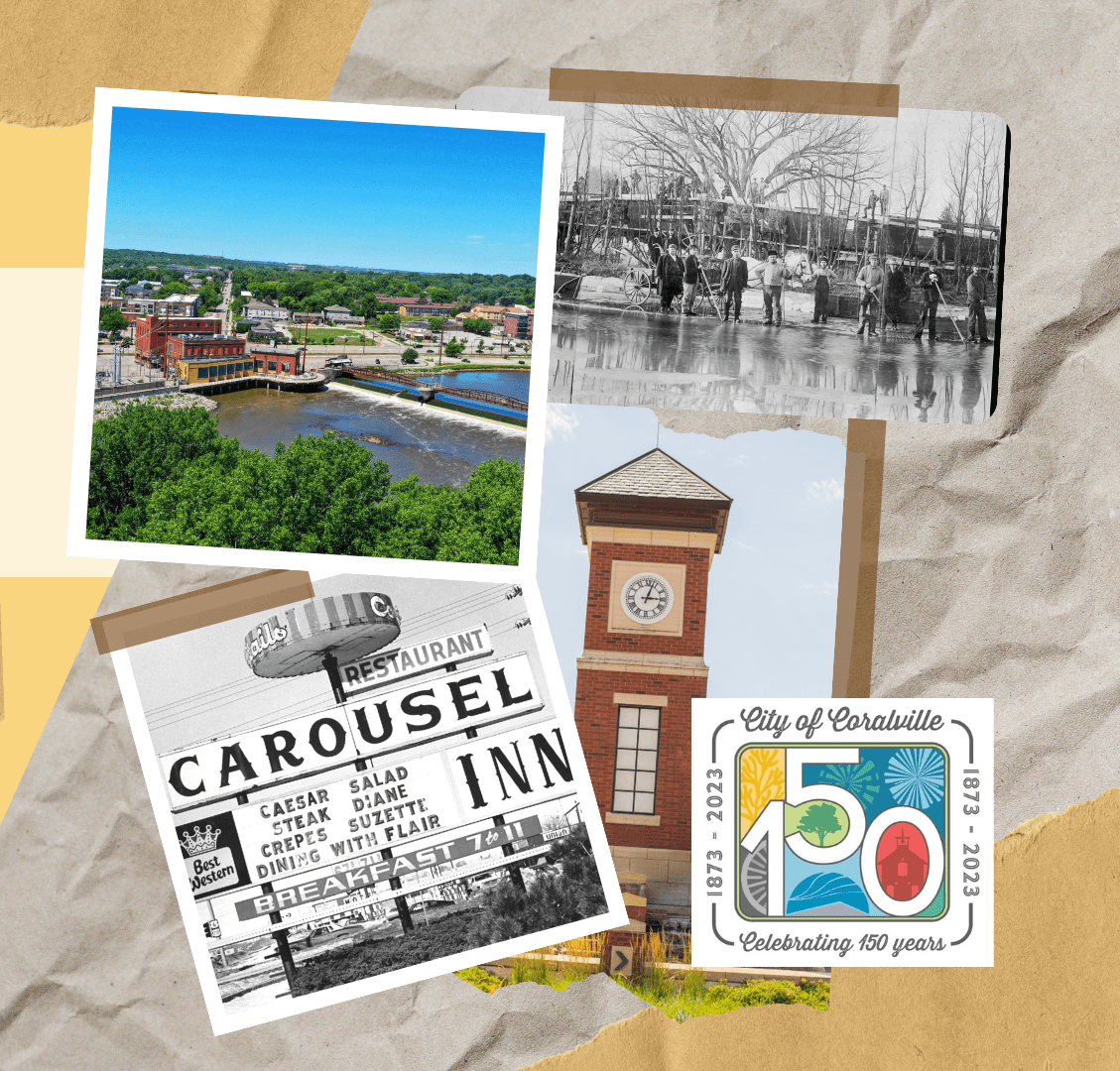 This event serves as a reflection of Coralville's history and future celebrating to help Coralville's sesquicentennial. This event will feature numerous displays and activities to remark Coralville's history, its development, and future and end with a presentation from local historian Rex Brandstatter that starts at 3pm.
This free event is part of a series of events held through October 2023 to celebrate Coralville's sesquicentennial; Coralville will celebrate its 150th anniversary on October 3, 2023. Learn more at www.coralville.org/Coralville150.
Starting at 12:00 pm*:
Exhibits on display:
Historical boards from Johnson County Historical Society
Large historical maps of Coralville to showcase growth
Displays that reflect the diversity and different populations of Coralville
Board that highlights future developments along the riverfront and sustainability efforts by the City
Digital picture slideshow of historic Coralville images
Corps of Engineers display
Interactive elements:
Coralville historical coloring sheets
The League of Women Voters will be in period costume as suffragettes.  Talk to them about the women's vote in Iowa.
Picture booth: Try on an old baseball uniform and take your picture in front of a historical baseball field in Coralville.
Be part of documenting Coralville's sesquicentennial! Participate in a short interview, and tell us what you love about Coralville.
Coralville apparel and commemorative coins for sale
3:00-4:30 pm
Coralville historical presentation by Rex Brandstatter
4:30-5:00 pm
Light refreshments follow the historical presentation
* Regular library services will not be available during this event.
Related Events